We are committed to helping the children entrusted to our care achieve a sense of competency and self-esteem, which will become the foundation of their future school success. Our curriculum uses an integrated approach to learning that supports each child's interests, abilities, talents, and Culture.
We offer developmentally appropriate practices in Early Childhood Education within a Christian focused program. All of our lead teachers hold PA Certification in Early Childhood Education. Trinity Buckingham Academy is an Equal Opportunity Care Provider.
Celebrating 50+ years of educational excellence with a Christian Focus
— Established 1967 —
Licensed by the Pennsylvania
Department of Education Division
of Private Academic Schools
 Licensed By the Pennsylvania Department of Human Services

Alison Rose
Educational Director Pre-Kindergarten Teacher
Alison is a certified teacher with a  M.Ed from Saint Josephs Univeristy with a Reading Specialitst Certification.  She started here at TBA many years ago when her three children attended as a preschool three's teacher.  After staying home with her kids, she returned to TBA as the Educational Director and preschool three's teacher in 2018.  She is excited to be back at her home away from home.  She lives in Buckingham, PA with her husband Jason and three children, Megan, Dylan and Sarah, and two dogs, Chase and Charlie.  

Jennifer Reed
Pre-K and Kindergarten Enrichment
Jennifer Reed is a certified teacher with a BS in Elementary Education from Clarion University of Pa. She has worked at TBA as a kindergarten and pre-k teacher for 9 years and also teaches kindergarten enrichment.  Jen and her husband Scot live in Doylestown with their 2 children, Kristin and Matt. She enjoys spending time with family and friends, traveling and cooking.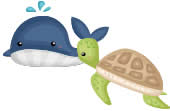 Stephanie Meyer
Preschool three's Assistant

Lisa Quinlivan-Lutz
Jump Start Teacher
Lisa Quinlivan-Lutz started working at TBA in 2016, and has worked in the Jump Start class and pre-K 4's class. She is mom to three TBA alumni, and lives with her husband and hound. Lisa loves to travel, read, cook, and spend time with her family.

MaryAnn O'Neil
Preschool Three's Teacher/ Jump Start Teacher
MaryAnn earned her degree in Early Childhood Education / Teaching Certificate from American International College in Springfield, MA. After moving to PA, MaryAnn and her husband, John quickly realized that Doylestown was the perfect place to raise their six children. MaryAnn loves traveling to visit her family in MA, KS, England, and Ireland. MaryAnn also enjoys walking, biking, and reading. Mary Ann has been working at TBA for 9 years as the Preschool Three's and Jump Start teacher.  

Andrea Conte
Preschool Three's Assistant
Andi has worked at TBA as an assistant teacher in the preschool threes and pre-k fours for 9 years.  She lives in Buckingham with her husband Vince and three boys, Matt, Chris, Andrew and basset hound Quincy.  She enjoys spending time with family and traveling.