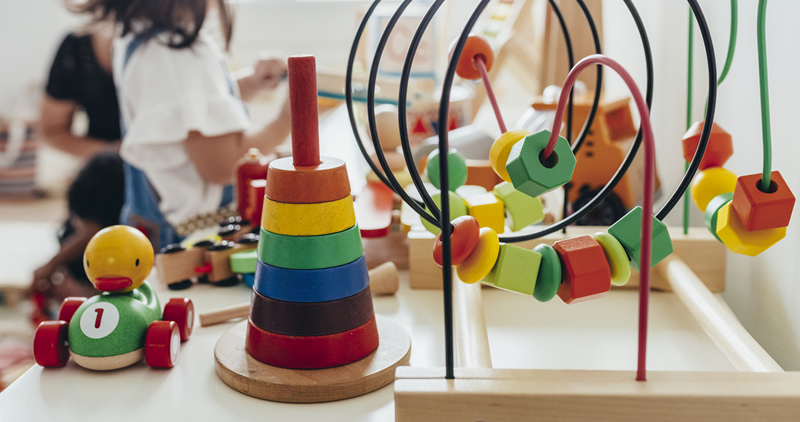 Our school philosophy is to provide a loving and nurturing environment for our youngest preschool students to explore and experience the world around them.  Our Jump Start program is designed to provide experiences for developing skills in:
transitioning into school and developing independence
exploring the classroom environment
beginning social skills with their classmates
participating in group activities.
Some learning activities that will be offered to your child during our mornings at TBA are:
making choices during free play
learning how to play with a classmate
circle/story time
social skills at snack time
songs and large motor movement
"messy" projects (paint, play dough, and shaving cream)
the most important lesson of all, as quoted by our graduates… "Mommies and daddies always come back"!

Lisa Quinlivan-Lutz
Jump Start Teacher
Lisa Quinlivan-Lutz started working at TBA in 2016, and has worked in the Jump Start class and pre-K 4's class. She is mom to three TBA alumni, and lives with her husband and hound. Lisa loves to travel, read, cook, and spend time with her family.

Jump Start: The Monkeys

Enrollment Cutoff: Child must be 2 years and 6 months as of September 1st and/or readiness evaluation. Rolling admission throughout the year. As your child turns 2 and a half, they can enroll in our jump start program.
Days: Monday, Friday 9-11:45
Ratio: 8 children with a lead teacher and assistant
Children do not need to be potty trained for this session